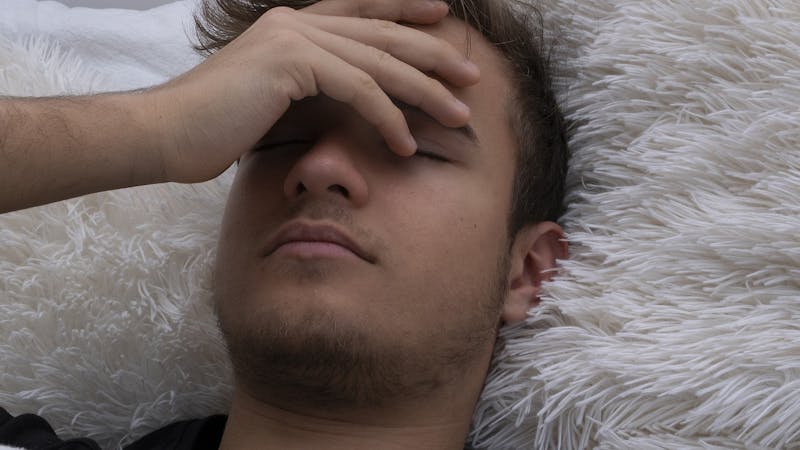 Orlando Ears, Nose & Throat; Relief From Sinus Infections
Do you have pain and pressure around your eyes, forehead, and nose? Congestion or runny nose? Think you may have a sinus infection?
Your sinuses are located behind your cheekbones and forehead. An infection causes the lining in your sinuses to swell up. This prevents mucus from draining properly. Increasing the development of an infection. Other risk factors of a sinus infection include, allergies, a cold, weak immune system and smoking.
Telltale Signs of a Sinus Infection
Nasal congestion
If your nasal passages become inflamed or swollen they become narrowed. This can make it difficult to breathe. Resulting in a very difficult time getting a good night's sleep.
Fatigue
When your body is fighting a sinus infection, it works hard, which means you may be more tired that usual. Fatigue is also associated with difficulty breathing, lack of a good night's sleep, and a pressure headache.
Headaches
Most people with a sinus infection experience pressure, pain, and even a throbbing sensation in their forehead. This pain can also be felt between the eyes, the neck, upper jaw, and teeth.
Persistent symptoms, over two weeks
If you have symptoms of a cold that last over two weeks, it may be a sinus infection. The common cold typically last 7 to 14 days, while sinusitis can last 4 to 12 weeks, or even longer.
Postnasal drip
That annoying nasal discharge that drips down the back of your throat, is postnasal drip. It can cause an itchy or ticklish feeling, make you cough and feel the need to clear your throat. It can cause throat irritation and inflammation, resulting in a sore throat and a hoarse or scratchy voice.
Bad Breath
A sinus infection can have mucus that doesn't smell very good. This is the mucus that drains in the back of your throat, which is why you may have bad breath. There can also be trapped bacteria in the sinus and nasal cavities, which also produce a bad smell.
Loss of smell and taste
Congestion decreases your sense of smell because it is difficult to breathe through the nose. In turn, this affects the sense of taste. If you have a sinus infection, food may taste bland.
Fever
You may also get a low grade fever with a sinus infection. Your body raises its temperature to fight off and kill an infection, with viral or bacterial.
Treatment
If you are suffering from symptoms of a sinus infection, the team at Orlando Ears, Nose & Throat can help. We will work together to find a customized treatment plan for you
Contact Orlando Ears Nose & Throat and find out why so many patients have found relief from chronic sinusitis symptoms with Balloon Sinuplasty.
Most insurance companies cover the cost of Balloon Sinuplasty, but to ensure coverage contact your insurance provider for the specifics of your policy.