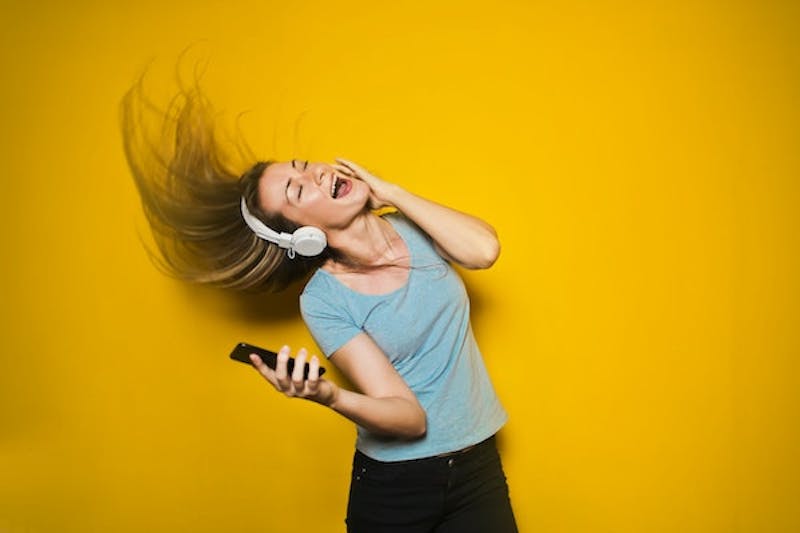 When we recently discussed ways to stay healthy during quarantine, we mentioned ear health. Preventing ear infections is the best preventative thing you can do for your hearing. Today, we are sharing how you can clean your earbuds to prevent ear infections.
Why we should clean earbuds:
Cleaning earbuds regularly is in everyone's best interest. Just think about where your earbuds are placed on a daily basis. In between uses they are thrown into purses, backpacks, gym bags, dropped on the ground, and even worse.
Now, consider if you saw a piece of gum unwrapped in these places. Most people with common sense would not use that chewing gum. Why would it be any different with earbuds?
It is an often overlooked detail in a very busy day. EarPods are now sold in a charging case which makes it a little easier to keep dust and bacteria off of them. However, they are taken out of the ears with hands.
Hands are not always clean. As we know, now more than ever, our hands have millions of bacteria all over them. In today's situation, we are advised to avoid touching our face.
As often as possible, especially after being out to a grocery store or gas station, we are advised to use hand sanitizer immediately and wash our hands as soon as possible. When home, we should strip down, put the contaminated clothes into the wash, and bathe.
Now consider all of the bacteria that transfer from your hands to the earbuds. According to healthline, headphones are home to about 2,708 times more bacteria than the average cutting board. They have six times more bacteria than a kitchen sink.
Lastly, they have 330 times more bacteria than a kitchen counter. The fact of the matter is, dirty earbuds and headphones can cause allergic reactions, rashes, and infections.
Earbuds worsen ear wax:
Earbuds can also increase ear wax build-up. Because our ears are designed to clean themselves, earbuds can reverse those effects. Excessive ear wax can build up into impacted ear wax.
You guessed it- this can eventually affect a patient's hearing. In addition to cleaning earbuds, do not share them either. Aim to clean earbuds at least once a week.
How to clean earbuds:
Big brands such as Apple have shared ways to safely clean earbuds. These tips will help them looking new and stave off infections. First, make sure you use a soft, dry, lint-free cloth.
Additionally, you will need a cotton swab and a touch of fresh, filtered water. Now that you have your must-haves gathered up, use the cloth to wipe away any debris on the surface of the earbuds. Then, get into the nooks gently clearing out what you can.
Do not forget the microphone. Wipe the microphone and the speaker mesh with a dry cotton swab instead not the wet cloth. Lastly, allow them to dry before putting them back into their case or using them.
You may always try to use alcohol wipes for a few bucks. This is best for cleaning out the AirPods cases as they are neither water resistant or water proof. We hope this insight will protect your ears from bacteria.
Avoid earbuds if you can:
Remember to avoid using earbuds if you can. Opt for a speaker or headphone which will not build up ear wax. Headphones tend to have cloth that can be removed and hand-washed.
Just another reason to opt for headphones. Remember to set a volume limit on your children's headphones. Do not allow children to use earbuds.
Also, make a volume limit on your own headphones. Come back next time for more ways to protect your hearing!
Staff Writer