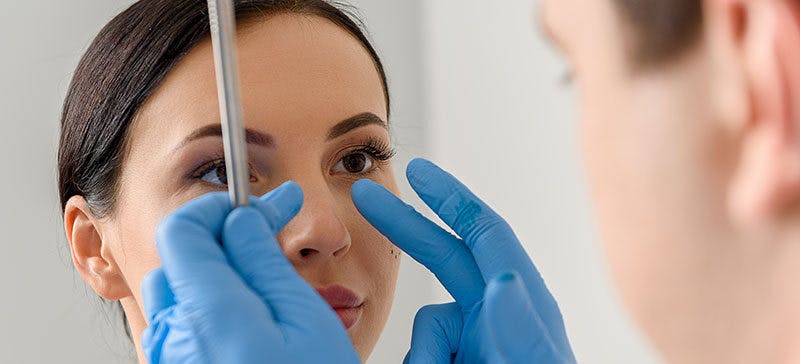 While the Fall weather may be beautiful, for many of us living in Orlando, it's also the season for allergy problems and sinus infections. Flowers blooming, pollen, grass, and a number of others can trigger congestion, headaches, itchy eyes, facial pressure and pain.
"Sinus infections occur when mucus in the sinuses is not able to drain appropriately, causing the secretions to accumulate, which makes the mucus more likely to become infected. If an individual suffers from a cold or allergies, sinuses can become inflamed and are unable to drain. This can lead to congestion and infection," according to Baylor College of Medicine.
If you suffer with chronic sinusitis, Balloon Sinuplasty has been proven to be very effective. This short in office procedure provides immediate and lasting relief for those suffering from acute sinus pressure.
"Advances in in-office procedures have significantly improved over the last several years making these less invasive procedures, such as balloon sinus dilation, a viable option."
If you are experiencing any of these problems, you should consider Balloon Sinuplasty for relief
Have chronic sinus problems that last for several weeks or even months.
Have inflamed or blocked sinuses.
Have had previous sinus surgery and still have sinus problems.
Those with recurring acute sinusitis
Experiencing sinus pressure, pain, headache, congestion, pain in the ears, nasal drainage and persistent cough.
Benefits of Ballon Sinuplasty?
• lower risk of bleeding
• shorter office, clinic, or hospital stay and much faster recovery time
• no intended damage or removal of sinus tissues, structures, mucous membranes, nasal bones or sinus cartilage
• fewer required post-operative appointments or need to inspect stitches or sutures
• reduced need for the use of operative and post-operative pain medications
• reduced need for general anesthesia and lowered risk of adverse reaction to it
• reduced risk of post-operative infection
• reduced risk of unintentional tissue or structure damage
Recent finding published in Medical News Today found, "When performed in a doctor's office under local anesthesia, people who had balloon sinuplasty reported an overall improved the quality of life. They also had more open sinuses in radiographic images 24 weeks after surgery."
Is Balloon Sinuplasty right for you?
Contact Orlando Ears Nose & Throat and find out why so many patients have found relief from chronic sinusitis symptoms with Balloon Sinuplasty.
Most insurance companies cover the cost of Balloon Sinuplasty, but to ensure coverage contact your insurance provider for the specifics of your policy.