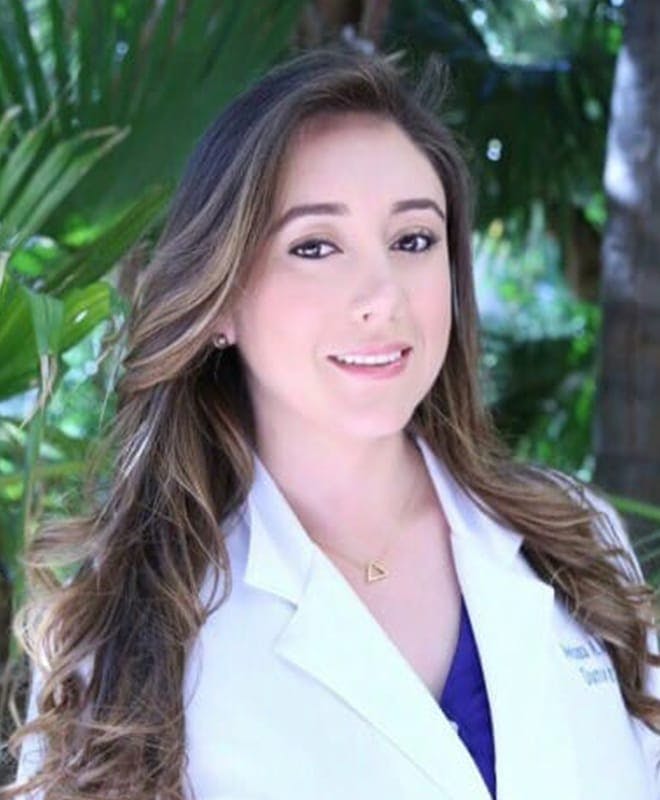 Viviana Martinez, AU.D.
Audiology
Dr. Viviana Martinez, Board Certified in Audiology, received her Doctorate in Audiology with Honors from Nova Southeastern University and completed her externship with Cleveland Clinic Florida. She is licensed to practice in the State of Florida. She joined our practice right after graduation. Dr. Martinez performs hearing and balance evaluations (VNGs), cochlear implant evaluations and programming, hearing aid dispensing/programming, and electrophysiological assessment.
Dr. Martinez also obtained her Bachelors in Biology and Chemistry from Nova Southeastern University. Dr. Martinez has a true passion for the hearing and balance health care field. She believes in providing her patients with the utmost care. She enjoys helping people overcome the obstacle of hearing loss to improve the quality of their lives. Doctor Martinez is originally from Colombia and is fluent in both English and Spanish.
---
Location Information
4302 Alton Road, #115, Miami Beach, FL 33140
Phone: 305-667-4515
Fax: 305-822-5860