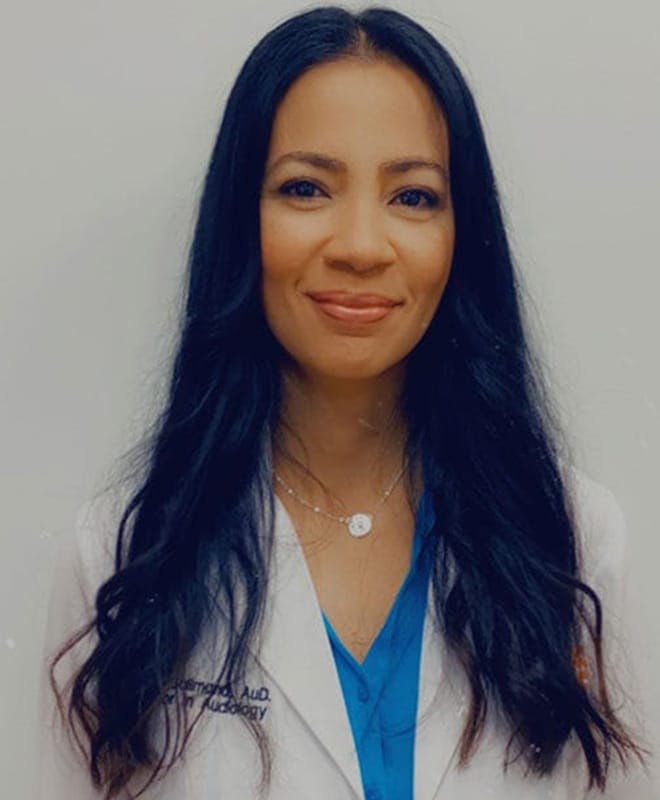 Aina Calimano, AU.D., MPH.
Audiology
Dr. Aina Calimano was born and raised in Puerto Rico. She completed her Bachelor's degree in Human Biology from the University of Puerto Rico. She continued on to obtain her Master's degree in Public Health with a minor in Epidemiology from the Public Health School, University of Puerto Rico. In 2012 she completed her Doctoral degree in Audiology from the University of Puerto Rico, Medical Science Campus, where she was awarded Magna Cum Laude. She moved to Florida in 2011 and worked as an intern at South Florida ENT Associates in Miami. Since then, she has been working as a clinical audiologist with South Florida ENT Associates, conducting hearing and balance assessments and dispensing hearing aids.
Dr. Calimano has been an author of multiple audiology and public health articles. She is fluent in both English and Spanish.
---
Location Information
7900 Glades Road #340 Boca Raton, FL 33434
Phone: 561-353-7377
Fax: 786-237-2234